About a month after Lucy died in early January 2017, we started looking for another dog. Homeless Pets sent a picture of a rescued mama dog who had just had pups. Diane picked out the cutest one and as soon as they were ready to be adopted, we were there to claim her.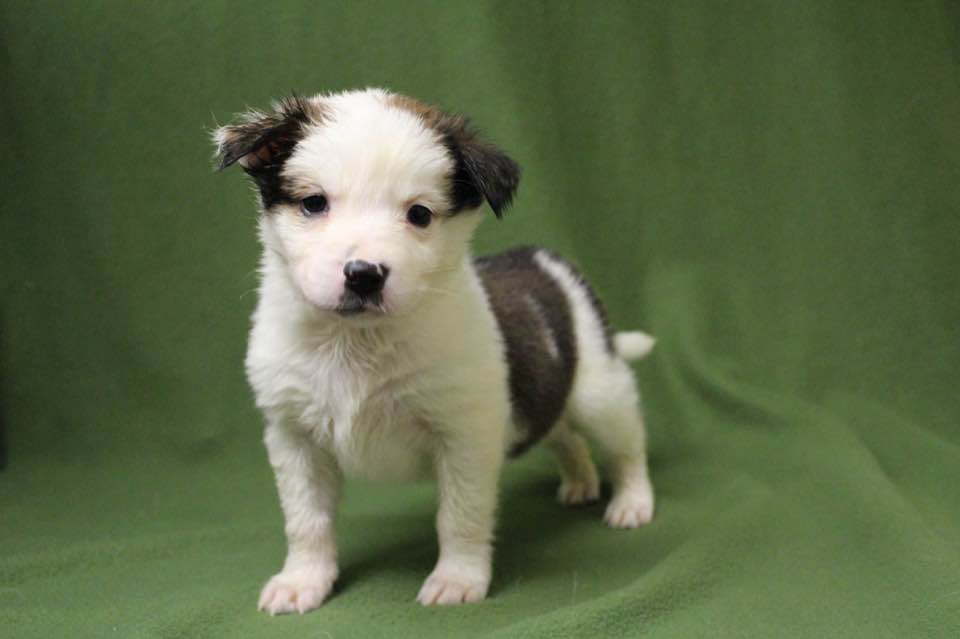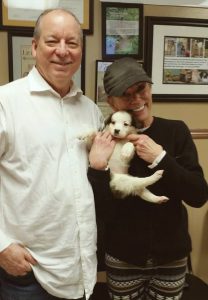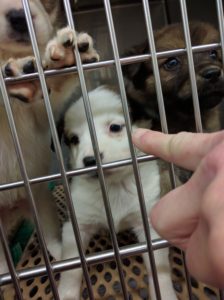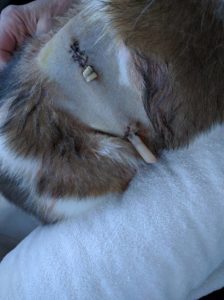 Bitten by a German Shepherd on Feb 8, 2017, you can see the wound on her back. She also had bites on her belly and required two surgeries.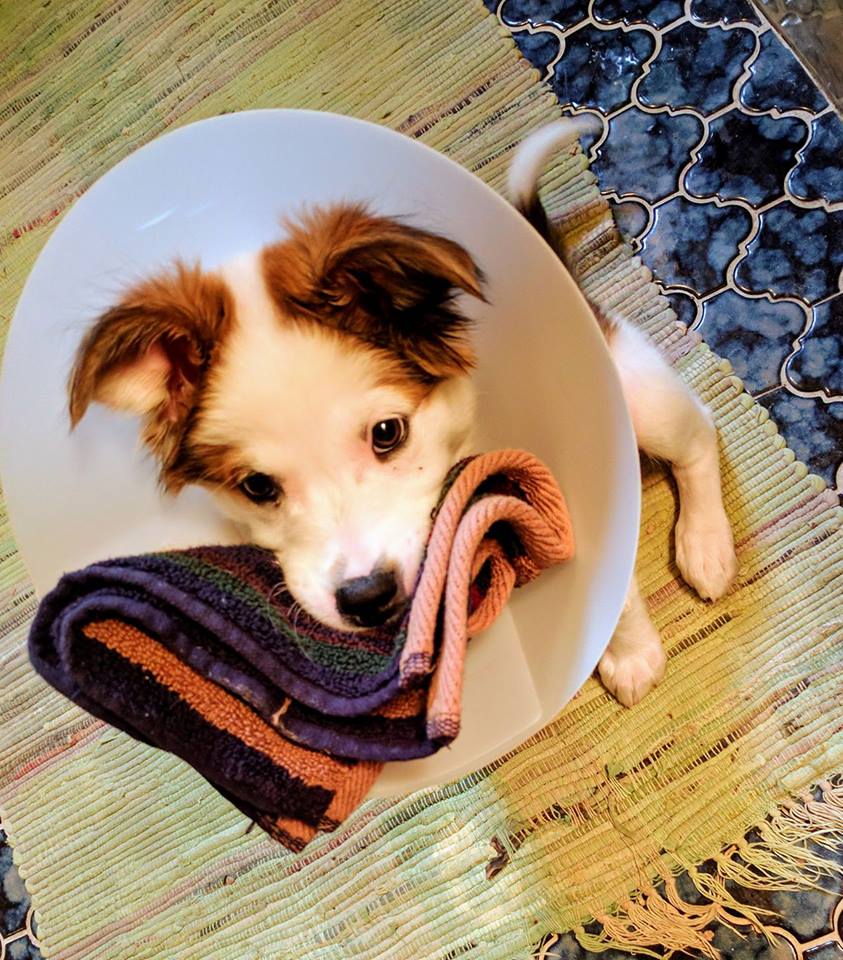 Collared, but nothing stops her from putting a delicious towel (and anything else) in her mouth! The dirtier, the better.
Her first playdate was at Petco. Her buddy is a shy little Lab mix named Denali. We met Denali again at Woofstock about a month later. Still shy, but willing to play.
Weezie is a water LOVER! Diane decided to just go ahead and buy a kiddie pool for her. This is her first time in it, and you can tell she's a natural.