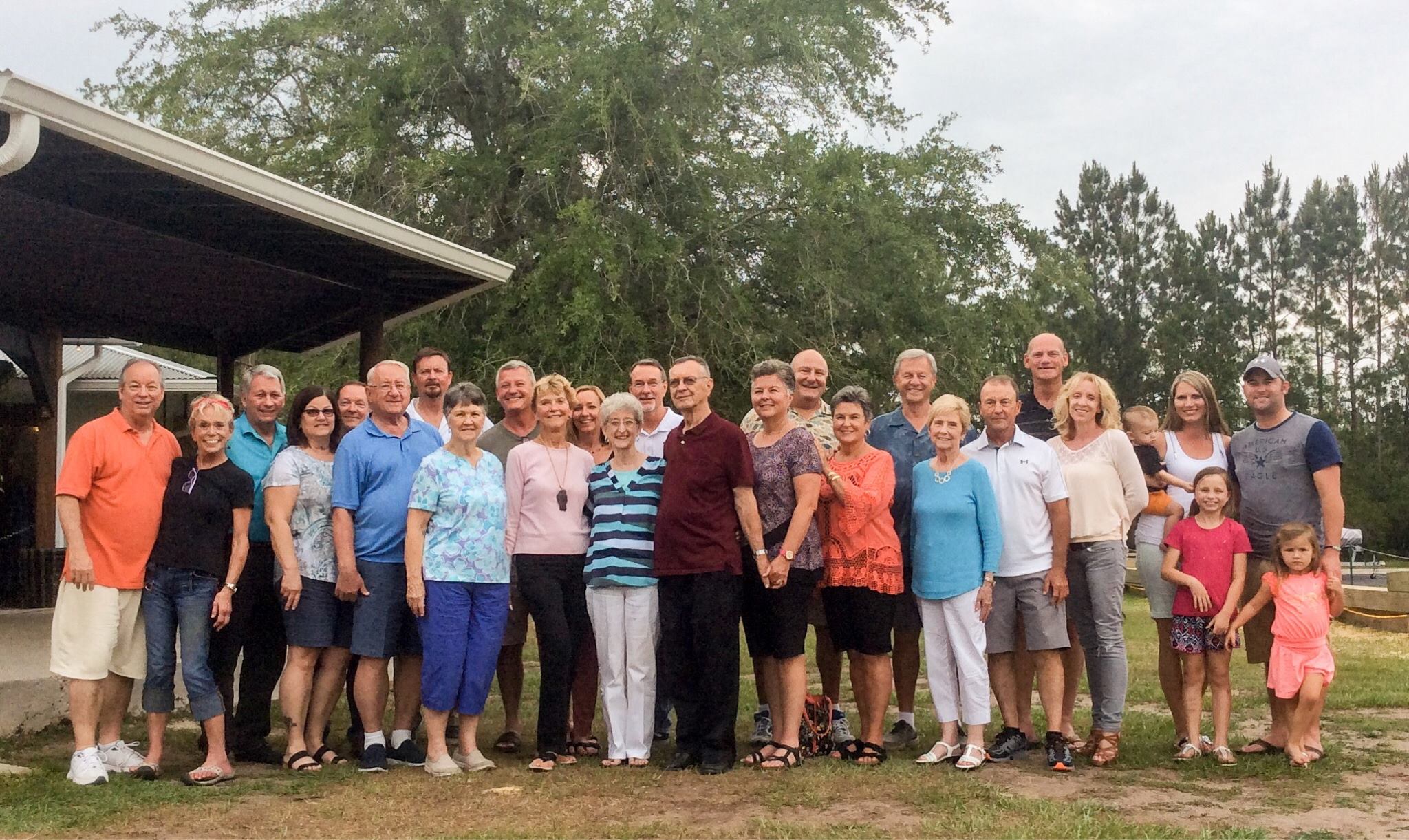 We held our first ever Leonard Cousins Reunion at One Love Cafe on Sunday, May 21, 2017. There were about 30 of us who came, representing every branch of the descendants of C.B. and Homer Leonard. In this picture, from L-R are:
David Leonard, Diane Leonard, Mark Wamsley, Pam Wamsley, Dan Leonard, Jerry Brown, John Leonard, Mary Brown, Cliff Denny, Jean Leonard, Juli Denny, Tawanna Leonard, Don Leonard, Jerry Leonard, Jenny Jackson, Steve Leonard, Shelly Delacrosse, Ralph Delacrosse, Lou Townsend, Peter Townsend, Jim Leonard, Suzanne (?), Noah Lamere, Jamie Lamere, Angelina Lamere, Mike Lamere, Annabelle Lamere.
David made a video especially for the occasion, using photographs that were sent in by the cousins. I think the highlight was Uncle Jim's famous joke about Archibald Holman. Due to copyright restrictions on the musical content, it was not allowed to be uploaded to Facebook. However, if you click Nana's picture, you'll be able to enjoy it for yourself!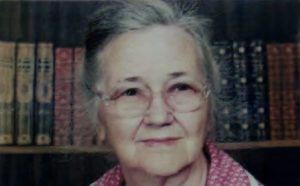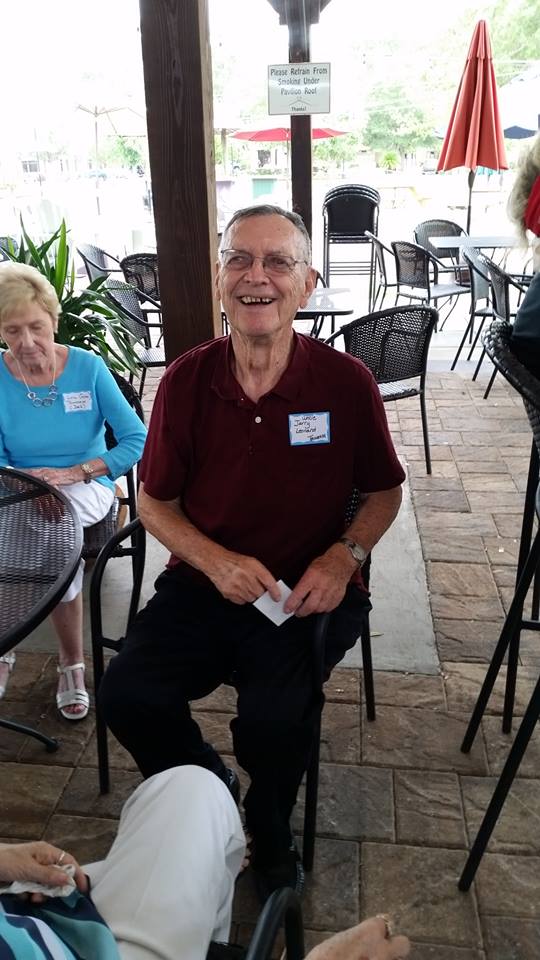 Jerry
Dad was tickled pink to be here! Love that grin.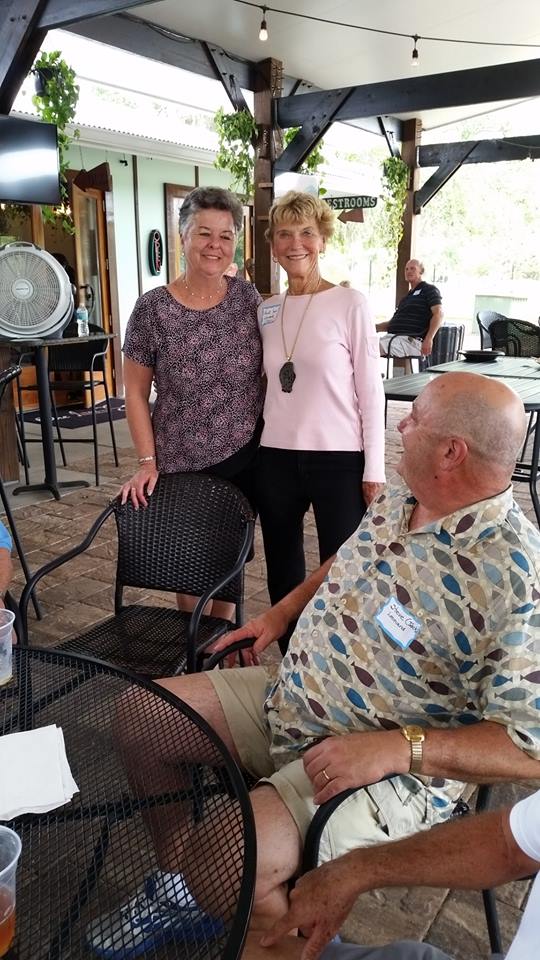 Lookin' good as ever.
Jenny and Aunt Jean pose for the camera as Steve looks on. Some people just never seem to age.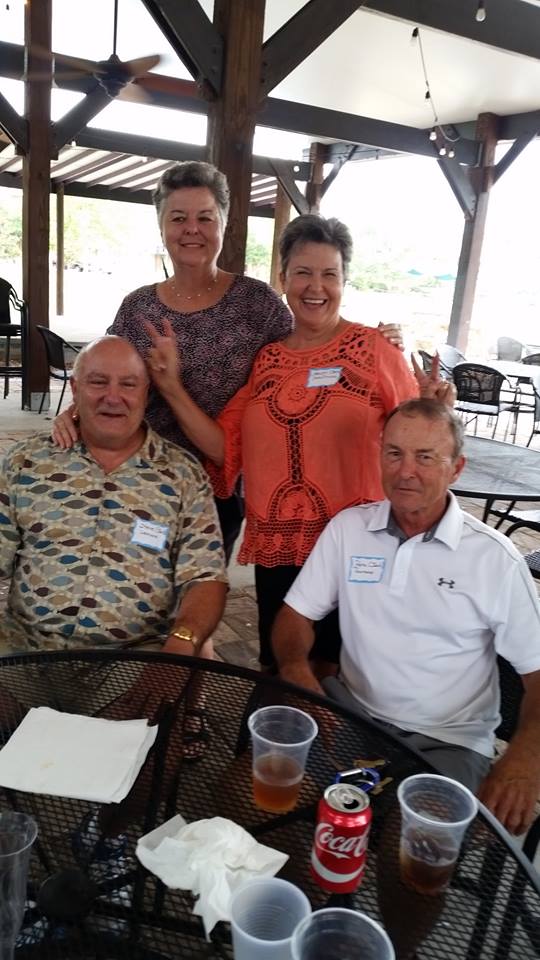 The Jack Leonard Side
Steve, Jenny, Shelly and Peter, doin' what they do best - blowing up the camera!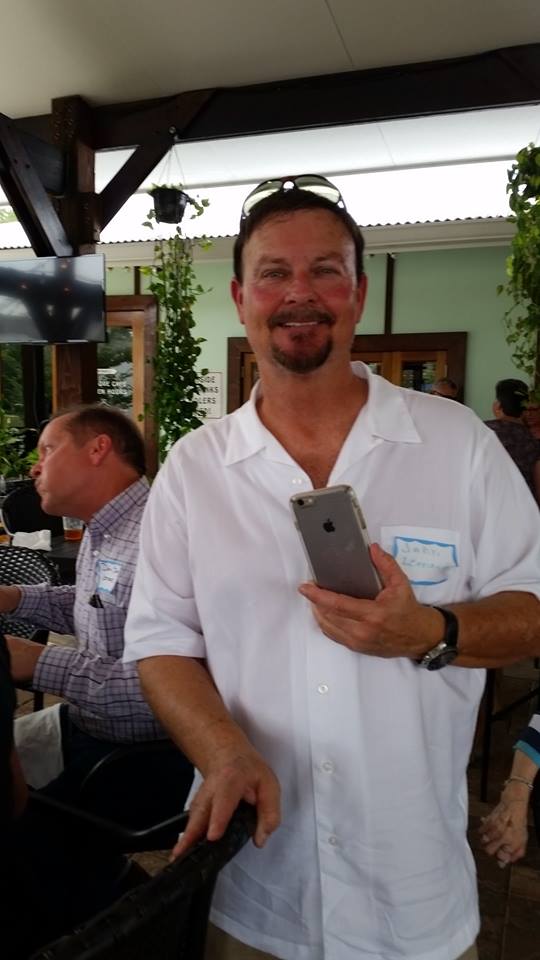 Johnny
Johnny was a big help to me in setting things up. We took his Porsche all over Gainesville buying nametags, poster board, and other odds and ends.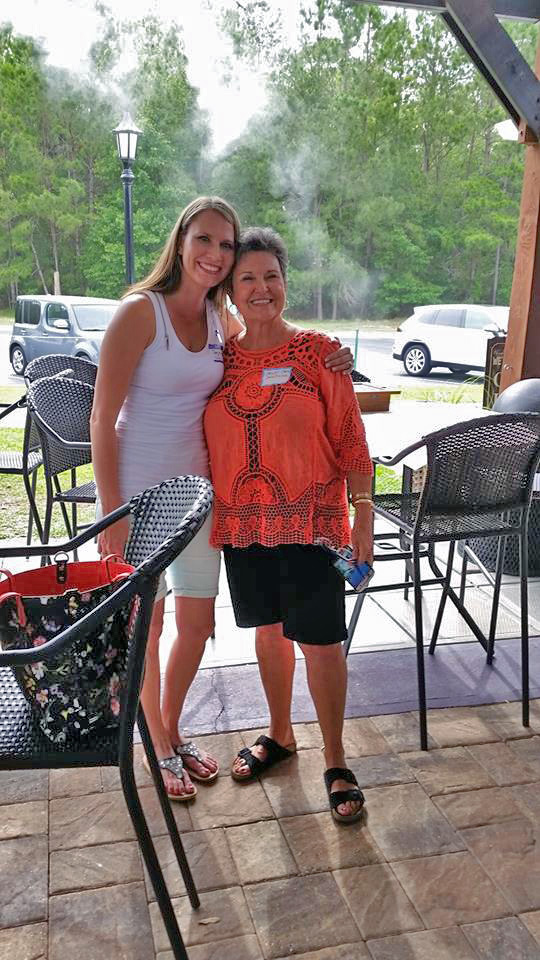 Jamie & Shelly
It was a treat for me to finally get to meet my cousin Barbara's child Jamie in person. I wish Babs could have been here, but unfortunately there was a medical condition that kept her away.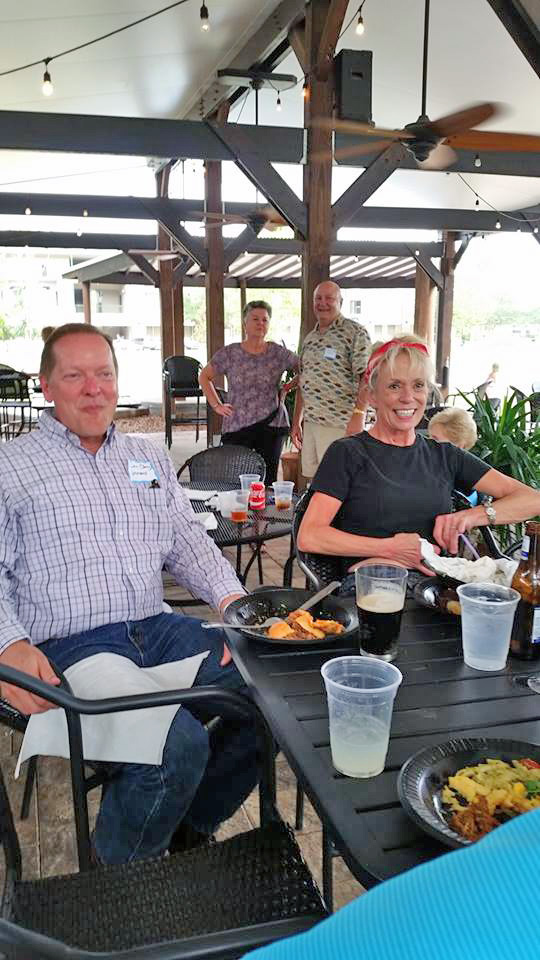 Dan & Diane
Two peas in a pod who know how to enjoy themselves!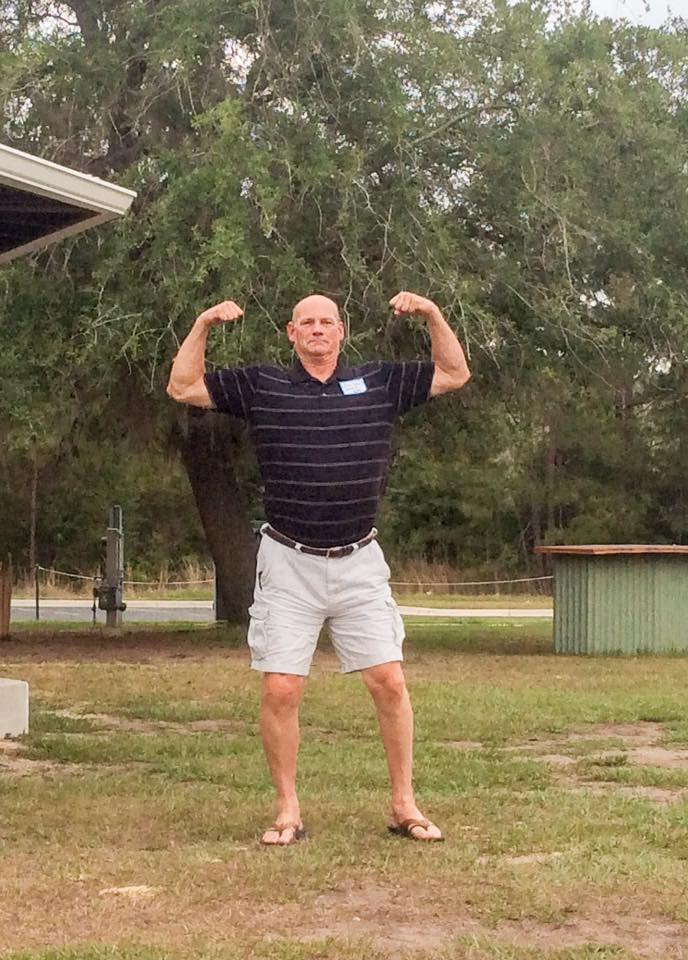 Testing..
I was setting up the group shot and Jim volunteered to make sure the camera was working. You still got it, buddy!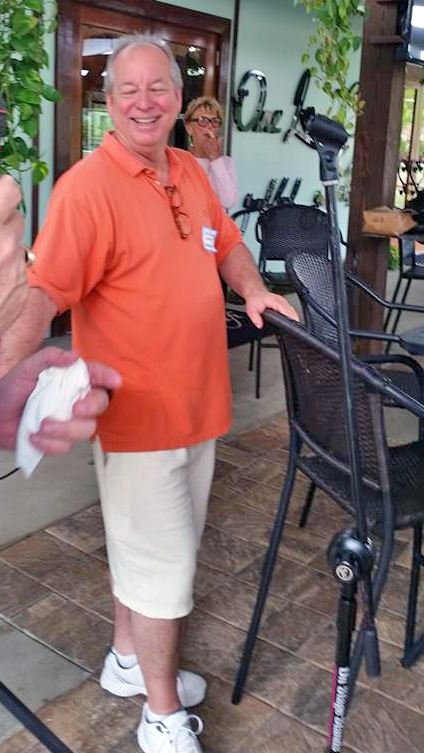 David
Looks like I'm sleep-walking my way through this event. But I'm sleep-walking with a smile!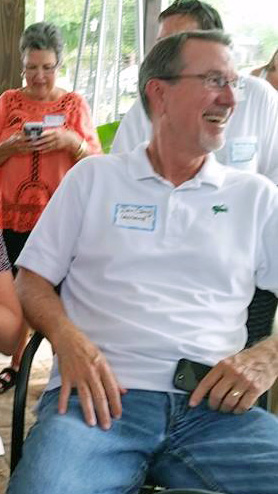 Don
Brother Don came down from Atlanta to Tallahassee and drove Dad and Tawanna over to Gainesville Sunday morning. Dan drove in straight from church in Bainbridge.
Steve
Tell me that's not the Cheshire cat grin on Steve's face.. Jerry's got a good spot under the fan.